About Port Erie Plastics
In 1953, Henry J. Witkowski launched Port Erie Plastics with one injection molding machine in a small building in Erie, Pennsylvania. In 1966, Port Erie Plastics purchased a 22-acre site in Harborcreek, east of Erie, and built a small manufacturing plant next to a golf course. We expanded several times, but the enormous growth spurt came in recent years. In 2002, we purchased another 47 acres up the street, built two separate 100,000-square-foot warehouses, and added a 75,000- square-foot warehouse in 2007. In 2018, we added 40,000 square feet to our manufacturing plant.
Port Erie Plastics' manufacturing and warehousing complex now encompasses 615,000 square feet in four buildings on 69 acres along Troupe Road. We have nearly 90 injection molding machines and an average of 400 full-time employees.
Our Mission Statement
Through the efforts and success of our valued employees, we provide our customers with the highest quality injection molded plastic products and related services at the most competitive cost that will yield a reasonable return for the company.
Vision Statement
We strive to be the most successful value-added plastics processor with a reputation for appreciation of our employees, innovation, responsiveness, and quality.
Quality Policy
We are committed to providing our customers with the highest quality molded plastic products at the lowest possible cost. We will accomplish this by performing our jobs right all the time, as planned.
Human Resource Mission Statement
Our Human Resources Department is committed to treating all employees with respect, good care, and individual attention. We will partner with managers and their teams, individual employees, and other groups to provide programs and services that can create a work environment that values employee empowerment and involvement in the business. Our company values of customer service, continuous improvement, teamwork, and achieving results are woven into every aspect of our human resource team at Port Erie Plastics.
Giving Back To The Community
Northwest Pennsylvania is a hive of plastics manufacturing activity. For many years, Port Erie Plastics has been committed to providing different businesses with high-quality services for high-volume plastic injection molding. But aside from being one of the region's largest and strongest molders, we always ensure to contribute and give back to the industry and community.
Port Erie Plastics has contributed to the expansion of Penn State's Plastics Technical Center in Erie, one of only two campuses in the country to offer Plastics Engineering Technology degree programs. Additionally, 1994 marked the opening of the Witkowski building on the campus, named for the family that still owns Port Erie.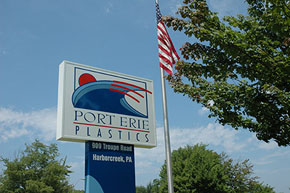 Port Erie Plastics believes that nurturing exceptional talents can help us achieve our goals for the industry and the community. We have internal programs where we provide training to employees so that they can grow within our organization.
Furthermore, we have partnerships with local high schools, universities, and technical institutions that provide students with an excellent education and opportunities.
We offer an apprenticeship program to give the community a chance to experience on-the-job training combined with classroom learning and mentorship. Our program enables our apprentices to earn a living while learning new skills and have a chance to build a successful career in the manufacturing industry. Completing our apprenticeship successfully typically leads to industry certification and full-time employment.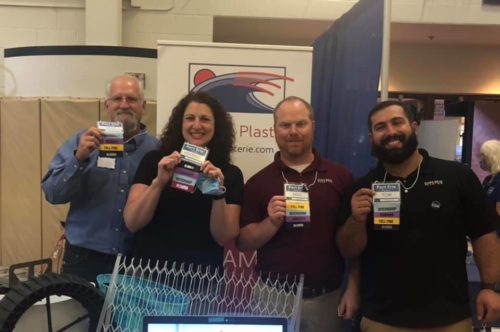 Port Erie Plastics and our employees also advocate charitable donations all year round. These traditions help promote a sense of pride and ownership among our team.
Giving Back To Our Employees
Port Erie's esteemed high-volume injection molding results from inventive brains and exceptional workmanship. Without our team, Port Erie would be unable to provide high-quality service, achieve our goals, and maintain a smooth operation. We are pleased to give back to our employees to express our appreciation for their contributions.
We have programs to ensure our employees' well-being, including:
Financial Wellness Fair
Health And Wellness Fair
Heart Health initiative
Lending Library
Mental Health Awareness
Port Erie Proud Apparel
Safety Committee
Seawolves And Otters Tickets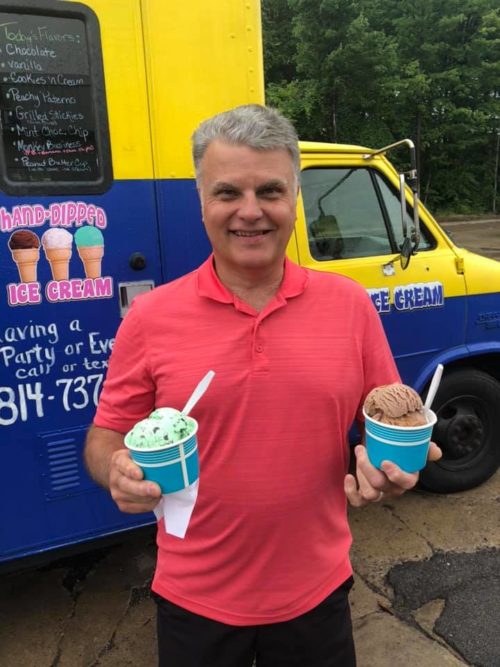 We love surprising our employees by bringing local food trucks to work and celebrating special events. For instance, commemorating Veterans Day strengthens our employees' bonding as we all pay tribute to our veterans.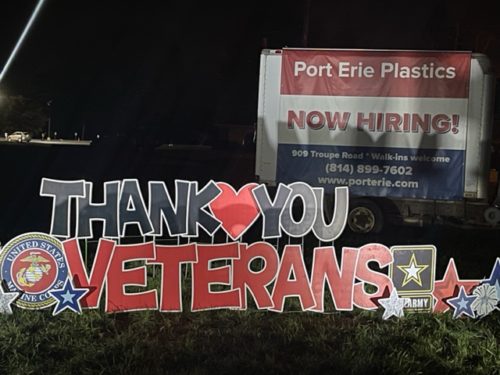 In addition, we aim to continue to help our employees learn and improve their skill set by encouraging them to participate in organizations like the Manufacturers and Business Association that offers professional development programs. We also partner with Language Collaboration, which provides services to overcome language barriers. They also help our organization hire, retain, and promote ESL employees.
Port Erie Plastics offers numerous perks to enhance our employees' mental, physical, and financial well-being. These include:
Medical
Dental
Vision
Short-term disability
Long-term disability
Life Insurance
Voluntary Life Insurance
Flexible Spending Account
401(k) Retirement
Employee Assistance Program (EAP)
529 Plan
Collaborate And Work With Port Erie Plastics
Here at Port Erie Plastics, we provide quality products and services to our customers and continuously support the growth of our workforce, the community, and the industry.
Contact us today for your manufacturing projects, career opportunities, or any inquiry you may have.