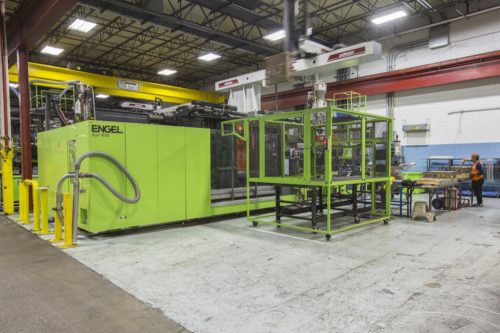 Since 1953, customers have turned to Port Erie Plastics for custom injection molding services. We excel at managing large, complex projects; however, we also serve small to mid-sized companies with growth prospects. Our 90 machines range in clamping force from 55 to 1,650 tons with maximum shot sizes up to 470 oz. Finished part weights can range from 4 grams to 24 lbs.
Our capabilities extend beyond injection molding, too, and include insert molding, overmolding, and in-mold decorating. Plus, we have a fully equipped inspection lab on-site to perform a slew of quality control and assurance tests, not to mention a list of secondary operations and additional services to ensure your project achieves the best manufacturing possible!
What Is Plastic Injection Molding?
Injection molding is an efficient process for mass-producing parts by injecting molten plastic into a mold. The plastic cools and hardens into a useful and durable part. The injection molding process requires six basic steps: clamping, injecting, dwelling, cooling, mold opening, and product removal.
A mold holds the molten plastic material inside a hollow cavity; there are several holes for temperature regulation through water or oil and a hole where the plastic is injected. The plastic is injected at a high pressure to force molten plastic into every space of the mold, allowing for intricate detail. Runners and gates fill with plastic and provide a means for the plastic to flow toward its destination where the plastic settles. When the injected material cools and hardens, we remove the finished part from the mold.
Deciding to implement plastic injection molding in your production can require a decent initial investment, so it is important to create a design that will streamline your production and reduce costs. When designing parts, it is important to consider how well the design will work with the molding process. Creating a design around injection molding will help you avoid costly mistakes and make production seamless. Cycle time and assembly are critical aspects of production when implementing injection molding. Reducing cycle time can result in savings by making your assembly less complex and more cost-effective.
Port Erie Plastics seamlessly implements our services and offers a range of thermoplastics, including:
ABS
Delrin®
HDPE
HIPS
LDPE
PEEK
Polycarbonate
Polypropylene
Polystyrene
Polysulfone
PVC
Benefits & Advantages
Plastic injection molding can reduce your manufacturing costs and increase the efficiency of your production. The process creates less waste because high-efficiency facilities can recycle most excess plastics during production, reducing raw material costs. The procedure automates part manufacturing, reducing labor costs and time to produce parts. Production is faster and more efficient, with minimal errors in high-output manufacturing environments.

What Can Port Erie Plastics Do For You?
We are experienced in molding virtually any thermoplastic. Quality is assured through an ISO 9000-compliant QA department. We offer a comprehensive tooling transfer program to achieve a smooth transition to our facility, and can fabricate any new tooling in-house. We also fully warranty molds made at Port Erie.
Trust Port Erie Plastics with your custom injection molding and save on time and labor. We can produce complex parts and replicate them to your exact specifications. Contact us to speak with our injection molding specialists and find out how we can help you create durable and detailed parts with maximum efficiency. Request a quote when you are ready to get started.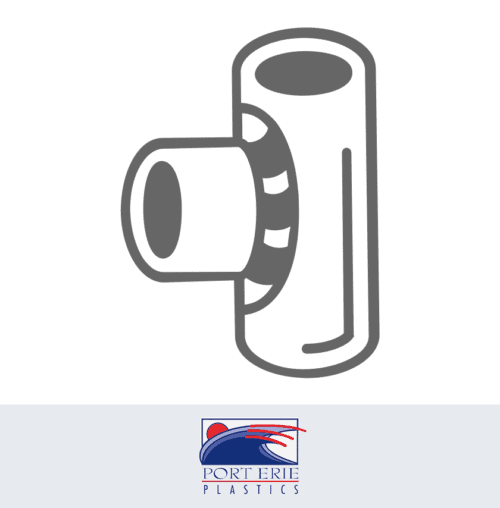 Case Studies